Christmas decor class planned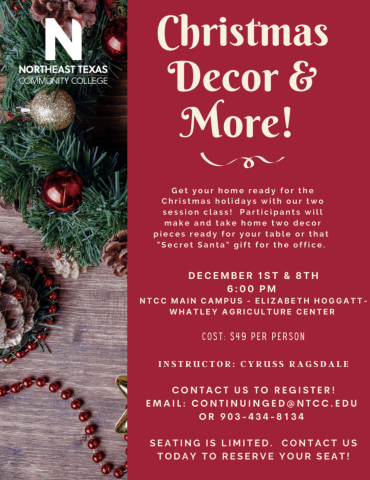 Want to get in the holiday spirit? Sign up for Christmas Decor & More presented by NTCC Agriculture and Continuing Education! Get your home ready for the Christmas holidays with this two-session class. You will make two decor pieces that you can take home. 
Classes are Dec. 1 and 8 at 6 p.m. at the Elizabeth Hoggatt Whatley Ag Complex. The cost is $49 per person. Cyruss Ragsdale will be the instructor. E-mail continuinged@ntcc.edu or 903-434-8134 to register!
Visit www.ntcc.edu/continuined for the full upcoming schedule.